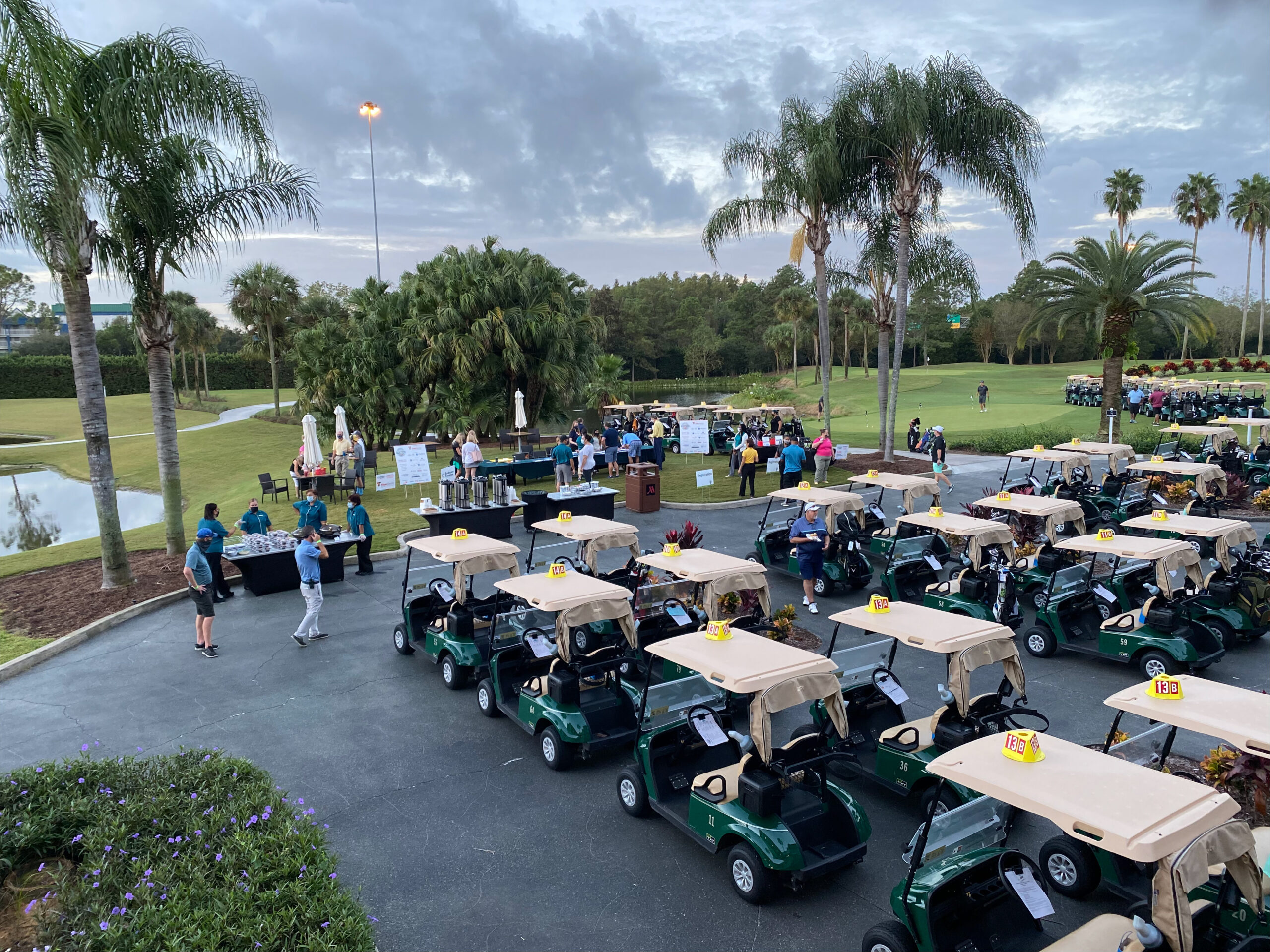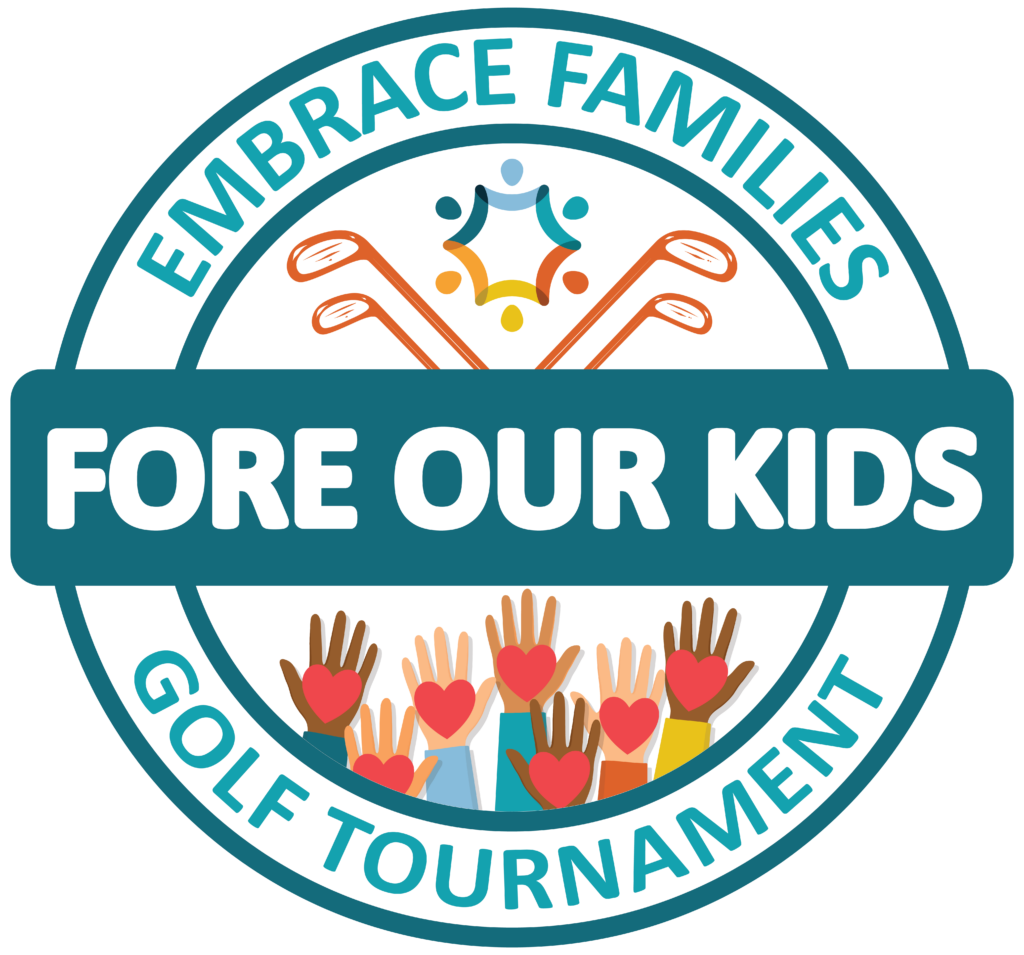 Fore Our Kids Golf Tournament
In Memory of Dan Neswold
October 21, 2022
Fore Our Kids Golf Tournament
---
We are thrilled for our 5th Annual Fore Our Kids Golf Tournament. Join us at Hawk's Landing on October 21, 2022 for an incredible tournament to benefit an even more incredible cause.
Last year, Embrace Families programs benefited over 9,800 Central Florida young people. On any given day, we serve about 3,000 children and teens who are formally involved in the child welfare system; about 1,700 of whom have been removed from their homes. Of those 1,700, about 1,000 live with a relative or family friend. That leaves approximately 700 children in "true" foster care. Most of them live in a foster home, but about 100, mostly 12 years or older, live in eight to 10 group homes across Central Florida.
A fun way to make a direct impact — we encourage you to sponsor, play in, donate to, or volunteer at this year's golf tournament. After all, it's FORE our kids!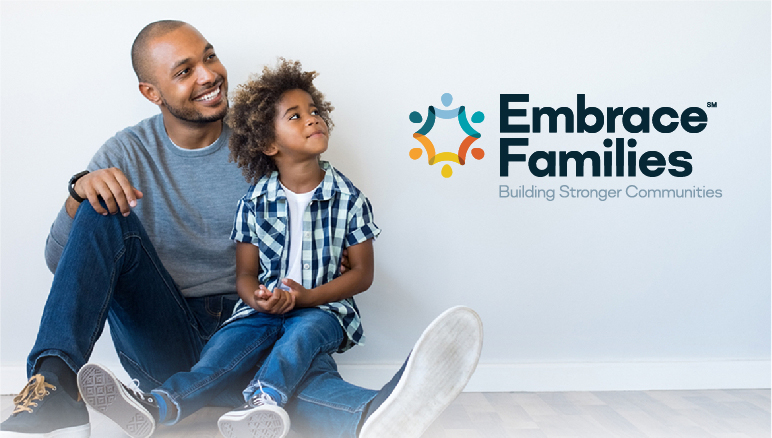 About Embrace Families
Strong families. Strong communities.
At Embrace Families, we believe all kids deserve to grow up in safe, stable and loving homes.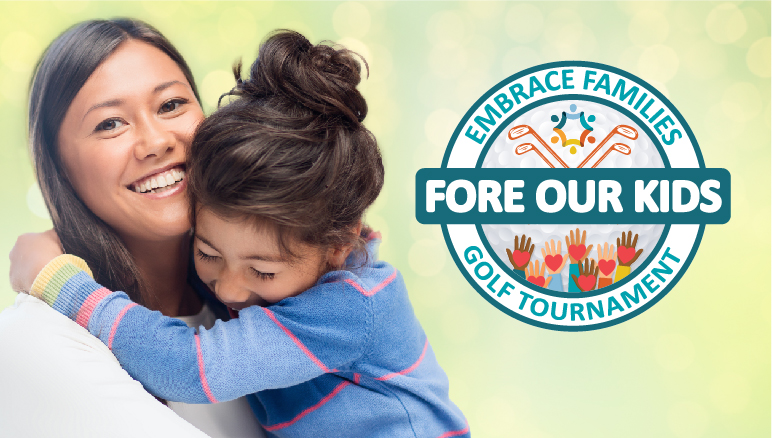 About Fore Our Kids
It's FORE Our Kids!
The 2022 Fore Our Kids Golf Tournament will be held at the prestigious Hawk's Landing Golf Club.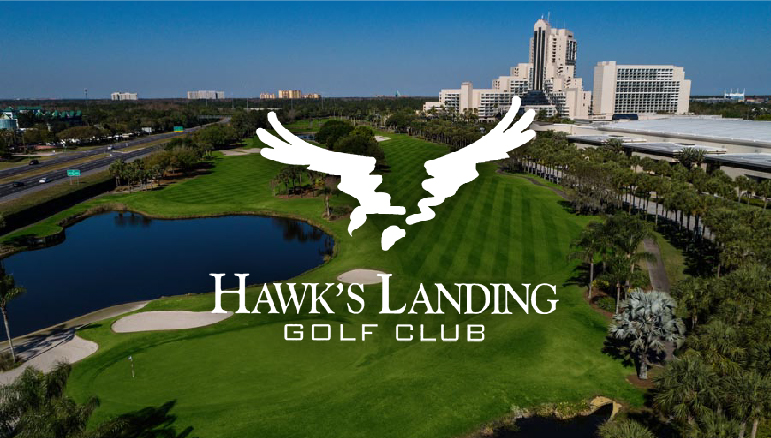 Location of Tournament
2018 Marriott Golf Property of the Year
Hawk's Landing Golf Club at Orlando, Florida's premier Resort, Orlando World Center Marriott Resort.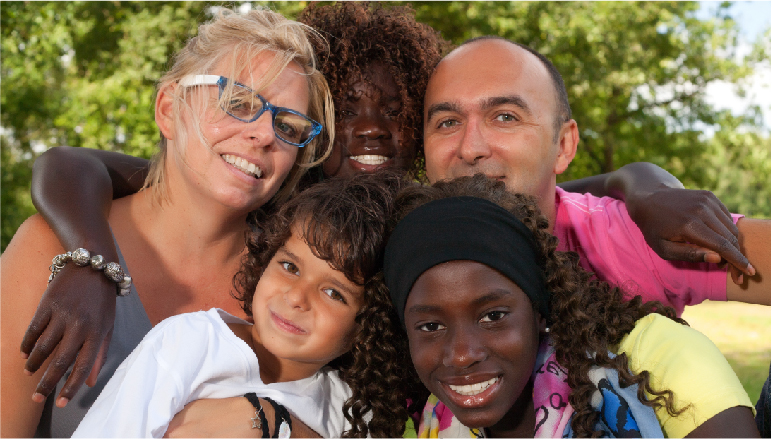 Become a Sponsor
Make a Direct Impact
Your support directly contributes to
the safety, permanency and well-being
of our community's children.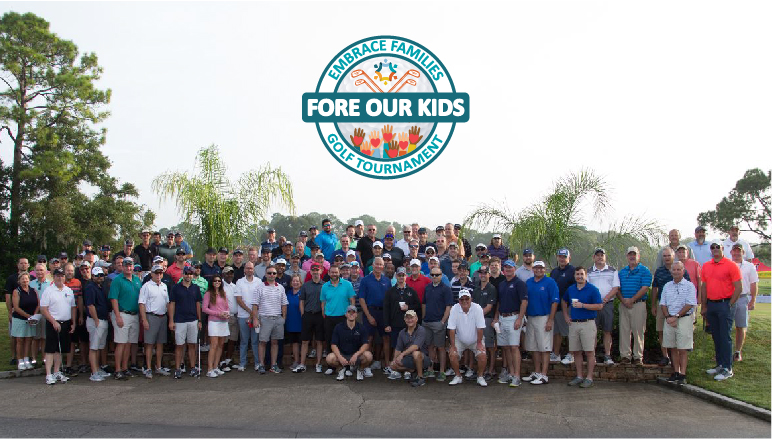 Register to Play
6:45 AM – Registration Opens
8:15 AM – Shotgun Start
1:00 PM – Lunch Reception, Chance
Drawings, & Awards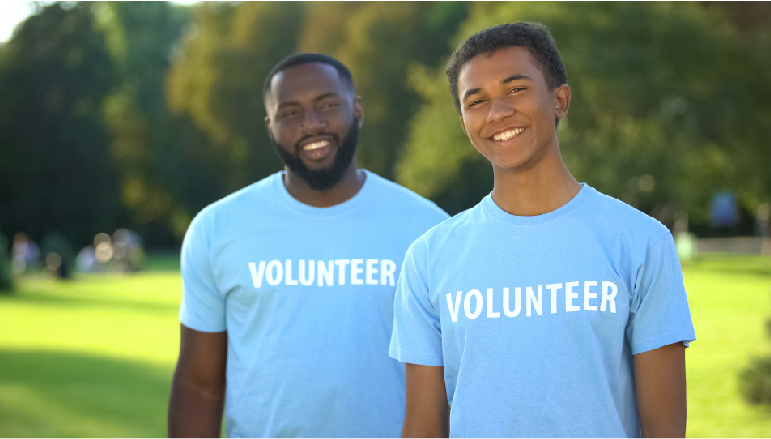 Volunteer at Tournament
Share Your Time and Talents
Join Team Embrace Families on
Friday, October 21, 2022 and
volunteer at this great event.
43,073+
Children Served
by Embrace Families
Since 2011
5,454+
Children Reunified
by Embrace Families
Since 2011
2,794+
Adoptions Facilitated
by Embrace Families
Since 2011
995+
New Foster Homes
by Embrace Families
Since 2011
Fore Our Kids Golf Tournament Sponsors
---
We would like to thank our sponsors, whose generous support help make this tournament possible.